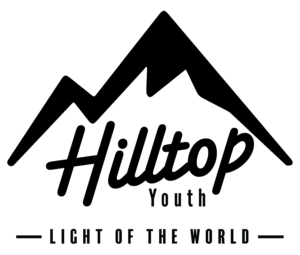 Wednesday Nights
Every Wednesday Night we have an awesome evening planned just for youth. Our Youth Band will kick off the evening, typically followed by a fun activity and a Bible lesson. Not to mention our youth events and trips.
To receive information about our Youth Events

please email Pastor Jacob at

:



Hilltop youth is all about
Relationships
,
Discipleship
&
Worship
.
We'll give you the opportunity to…
Make friends
Learn about following Christ
Live a life devoted to God
14 "You are the light of the world. A city set on a hill cannot be hidden.
15 Nor do people light a lamp and put it under a basket, but on a stand, and it gives light to all in the house. 16 In the same way, let your light shine before others, so that they may see your good works and give glory to your Father who is in heaven.
Matthew 5:14-16